The strength in our scars – by Bianca Sparacino is a reminder to you: No matter what you're going through or where you are on your healing journey, you are strong.
This wonderful book isn't a typical poetry book and still the poetry between the lines, between the steps we take in our healing is comforting.
This is the book I didn't know I needed. Reading it was like getting a. tight hug from a friend. Have you ever felt like you didn't deserve the good things in your life? This entire book will remind you that you're worthy of all the love and care that you give to other people.
I am no longer afraid of the mess this healing will create, I am here to unravel. I am here to unpack these bones.
I highly recommend this book to anyone who is healing through a difficult season. Even as painful memories and experiences return to us on those bad days, there's always hope and a chance for redemption, forgiveness, and love.
It is all I have lost that has set me free.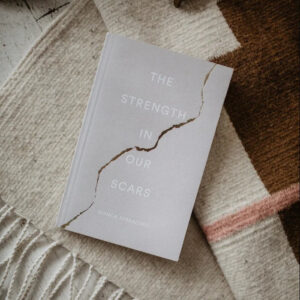 The main takeaway from this book is, we cannot love others if we don't love ourselves first.
You are not broken, you are becoming.